Customize your favorite colors
Publish Time:
Author: Site Editor
Visit: 788
Life should be full of colors. Our bathroom is not only the single color. Please customize your favorite colors with our color accessories.
We just launched 5 colors with our 1400 series. There are polished chrome, matte black, gunmetal, brushed brass and brushed nickel. You can always find your own color between them. That will make your bathroom colorful.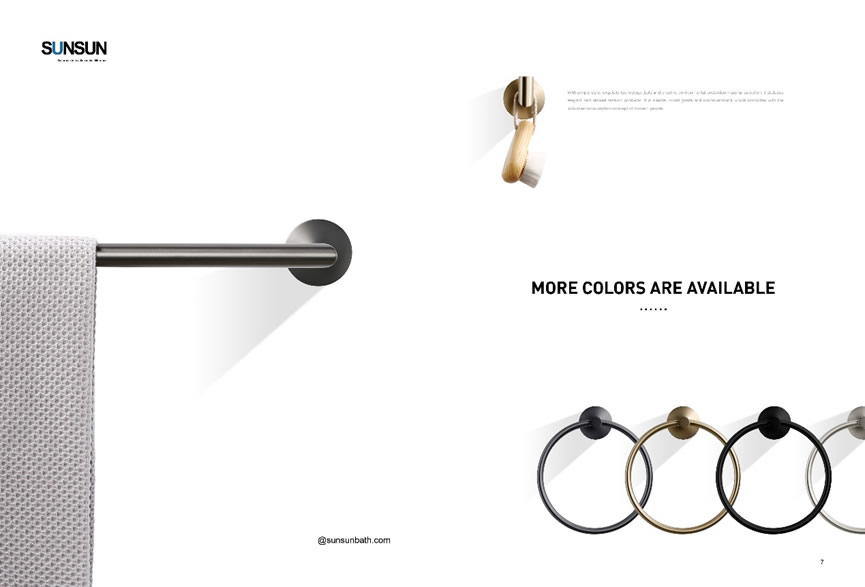 The colored accessories are more beautiful. The round design 1400 series has the hand polished arts and smooth finishing. Mature 90 degrees lasering soldering arts make the product higher class. Each detail was delt with very well.
You can visit our 1400 series with more colors on www.sunsunbath.com.