Decorate your bathroom with elegant metal colors
Publish Time:
Author: Site Editor
Visit: 722
There is a color which looks very normal, but has the elegant colors. That is Brushed nickel. First plated the nickel on the brass material, then satin it which looks like the metal surface and can have the long year warranty.
Highly recommend our 9000N series. It is brass material with Brushed Nickel finish. The whole series contains Robe hook, Paper holder, Towel ring, Single and Double towel rail. It can satisfy your most demand of the bathroom.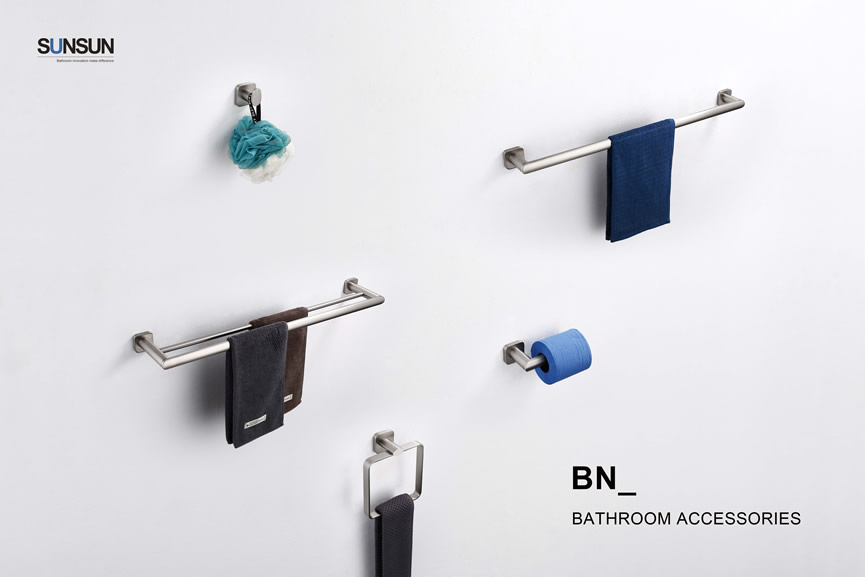 More information, please visit our web @ www.sunsunbath.com.