Brushed Brass match Sintered stone create the new design of accessories.
Publish Time:
Author: Site Editor
Visit: 861
Brushed Brass match Sintered stone create the new design of accessories.
Choose the high class sintered stone and match the brushed brass finish. The new design J series was created.
With the color Laurent Black of sintered stone, its imported quality will improve the accessories usage. Added the brushed brass finish with 304 stainless steel. The perfect match will luxury your bathroom more elegant.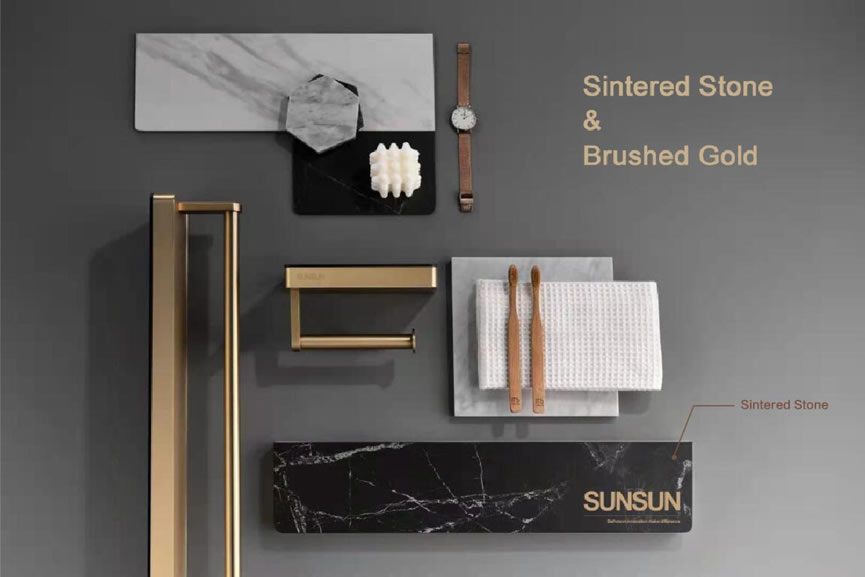 Why we choose the sintered stone as the platform of paper holder or towel ring? The following advantages will explain for you.
1, Sintered stone is a matrix of minerals heated (sintered) to form a solid impenetrable mass that results in a surface that cannot be etched, scratched, burned, or stained.
2, Sintered stones are cast with an inherent texture. sintered stone has built-in depth, feel and anti-slip properties.
3, It is healthy. Sintered stone is easily cleaned and does not have any resins, most notably petroleum. Its structure is bound together by heat and pressure, not resins and plastic, making it a much healthier option. Due to the superior, compact composition of sintered stone, there is no need to seal it. Meaning no chemicals or toxic components are needed to keep it from being damaged during its lifetime and no annual sealing schedule is required, That makes this surface SUPER healthy for homes, hospitals and anywhere you want to be - well, clean.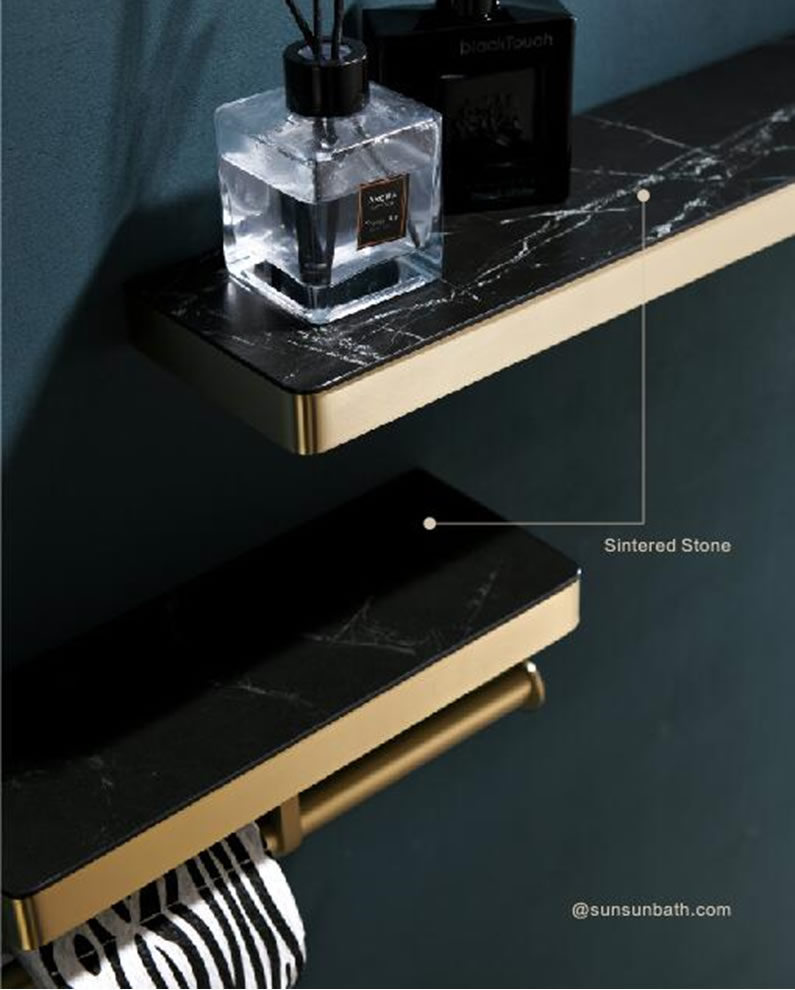 It is suitable for 5 stars hotel and other high grade buildings. More information, you can visit sunsunbath.com and search 3004 towel ring with shelf and 3008 paper holder.